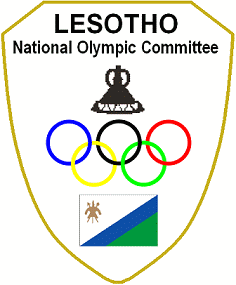 Welcome to the Official Website of the Lesotho National Olympic Committee (LNOC)
Olympic Games Commonwealth Games Afro-Asian Games All-Africa Games Olympic News
World Olympic News Corner

03 October 2005 BEIJING 2008: New Environmental Logo
The Organising Committee for the Games of the XXIX Olympiad – Beijing 2008 (BOCOG) has unveiled its new environmental logo. The symbol, which was created using... [ Full story ].
TORINO 2006: Tickets Once Again On Sale (30 September 2005)

TORINO 2006: Arch Raised To Connect Lingotto And The Olympic Village (30 September 2005)

More Olympic news
This website is under construction. Please check back later for more information about the achievements and plans of the Olympic Committee in Lesotho.
Want to know more about Lesotho? Click here.